Feel free to skip as this is mostly note taking for myself.

PG tips:

2 min at 212°
This is marketed (here, at least) as England's #1 tea. I can see why- there's nothing fancy about this tea- it's a nice strong cup without bitterness but with enough astringency to make it refreshing even hot. It could be dressed up or down or neither- it's the blue jeans of tea.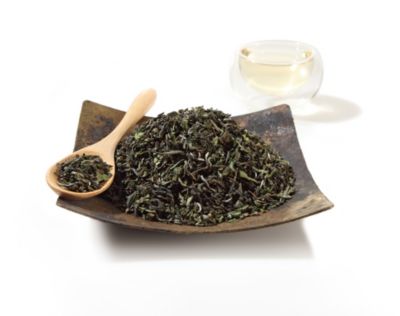 Darjeeling de Triomphe (Teavana)
This is Earl Grey without the bergamot. Slightly astringent and mild- a good go-to tea that is just tea.

Salted Caramel Mate (Stash)

Unique blend of yerba mate, black tea, cocoa shells, and naturally sweet monk fruit is perfectly balanced with natural salted caramel flavor for an irresistible dessert tea. Add a splash of milk and a bit of sugar for a decadent, guilt-free treat.
This lovely and yummy! I like caramel and Stash has proven to be a good brand for taste so I got a box inspite of my reservations about getting something I don't like. I'm glad I did because I will want another cup this evening for dessert. Definitely a sweet dessert tea but it may be a keeper.
I still have to try Lapsang Soushong, Prince of Wales and Assam teas that I got today so I'll have more reviews soon.